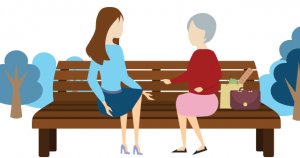 Yes. The answer is unequivocally yes. The conversation might be uncomfortable and hard but necessary. Adult children don't need to know everything, but they should be informed of some basics of their parents' estate plan. A surprising number of Americans do not have a full estate plan in place. Only about 18% have an estate plan that contains at least a Will, Advance Health Care Directive and Power of Attorney. Most children believe it's the responsibility of the parents to initiate a conversation about succession planning however, most parents don't. A recent article in the Wall Street Journal highlights the challenges and offers suggestions for this difficult topic.
First and foremost it's important to bring up the subject, inquire gently and respectfully and, if necessary, enlist a third party for help.
Contact the experienced attorneys at Burt + Clerc to help with any of your estate planning needs.